Warning: This is not for all musicians. This page is only for serious gospel musicians who want to learn, step-by-step, how to master shouting music. You won't find this style of music taught by local piano teachers, music schools, or even Universities.

"Learn the secrets to playing fast, uptempo, spirit-filled SHOUTING MUSIC by ear in THREE steps...
Give me two hours and I'll share with you dozens of techniques, principles, tips, and tricks to playing shouting music --- Immediately!"
Click here if you've never heard of "shouting music" before.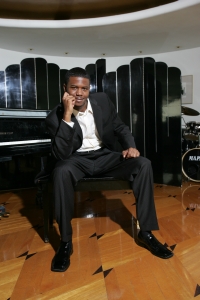 My name is Jermaine Griggs, and on the following page, I'm going to show you why over 197,000+ musicians around the world rely on my techniques and concepts to learn gospel music by ear...
... (Yes, that's 197,000 students).
So, if you're truly serious about taking your gospel piano playing to the next level (especially your understanding of fast shouting music), I recommend that you read every word on this page as your gospel piano playing will never be the same!
Here are just three of many case-studies from my past GospelKeysTM courses...
---

---